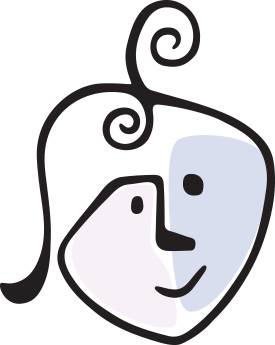 Testimonial
"As an expectant mother and a physician, I was extremely thankful to find Susan Guidi early on during my second pregnancy."
"For me, the first trimester of pregnancy was very exciting but also somewhat stressful. I found it difficult to just assume that my unborn child was developing appropriately. In my quest to understand exactly how my little one was doing during that time I came across Susan's website and scheduled my first trimester sonogram.
Susan went over every aspect of my child's development in fantastic detail and demonstrated an exceptional level of knowledge and skill in her field. I was not only relieved to see that my baby was doing wonderfully, but also confident that in the existence of an identifiable problem, Susan would have been able to inform us.
I am thrilled that as an expert obstetric sonographer, Susan has made her services available to expectant mothers like me who just need a little more information and reassurance!"
"When you walk through the doors at Advanced Ultrasound Services, you are entering into the most amazing pre-birth experience available…"
"…I am currently pregnant with my fifth baby and I would not trust my 3-D experience to anyone but Susan Guidi. She has a rapport with pregnant women you just can't beat and an amazing knowledge of the developmental process of a fetus based on years and years of training, experience and education.
The way she is able to communicate with the mother-to-be, family and friends in way you can truly understand is a true gift. You can really see the physical characteristics and biology of your precious baby right on the big screen and know what you are looking at during the sonogram! The images she captures of your unborn child are stunning and breath-taking! I have been brought to tears every single time.
At Advanced Ultrasound Services you are never rushed in and out. You feel at home, where time stops just for you to watch a "feature presentation"of the baby you so long to meet. I recommend this experience for any mother-to-be. It's so much more than what you imagine it to be and I would not go anywhere else. Susan is genuinely invested in giving you the memories and the experience that will last a lifetime!"
"I was coming to Susan Guidi only to determine the sex of my baby. Instead, I got a whole lot more that I expected…"
"Turned out that she found a cyst on my baby's developing lung. Due to Susan Guidi's many years of medical training and experience, she had knowledge of a hospital that specialized in this type of cyst. Thank goodness she did, because our OBGYN had referred us to a high-risk OB for further care, where he wanted me to terminate the pregnancy. He had said there was no hope, which could not have been further from the truth!
We ended up switching to another OB doctor and going to see the specialist in the hospital Susan Guidi referred us to. Now we have a very healthy little girl. We are so grateful for choosing to see Susan Guidi in the beginning. Her knowledge of the medical field and her love of what she does sets her apart by leaps and bounds over others in her field."
—Nichole and Gerald Whitehurst
"Susan Guidi should be recognized for what she is…"
"…simply the very best at what she does—and for raising the assistance levels for physicians who care about the best care for their patients to a whole new level. The clarity of the images can only be described as miracles…"
"I have no doubt whatsoever that Susan and her group gave me the best indication that I needed additional help, in advance of a problem, and that saved my unborn babies lives."
"If you are searching for a great place and experience for your baby's 3D/4D ultrasound, look no further. This is the place…
We are honored and excited to write this testimonial for GUIDI4D. This is our second pregnancy. Our first pregnancy was a blast thanks to Susan, so it was a no-brainer for the second baby. We couldn't be happier with our experiences at GUIDI4D, we went in for both a gender determination at 14 weeks and at 28 weeks for a good look at both of our kids faces, past and present. It was so much fun to be able to see our son and now little girl in a way that we couldn't at the doctors office. We tried other places around the area with our first born and they don't hold a candle to Susan. We are blessed to have found her. She demonstrates great passion for her craft. Aside from the actual experiences being breathtaking and simply amazing – Susan, the owner/sonographer is such a delight, she's extremely friendly, knowledgeable and accommodating. She has also become a great friend because of her gentle spirit. Every visit with Susan is much more enjoyable than the previous visits. We wish we could take her home. If you are searching for a great place and experience for your baby's 3D/4D ultrasound, look no further – this is the place."
Stay in the loop
Subscribe to our free newsletter