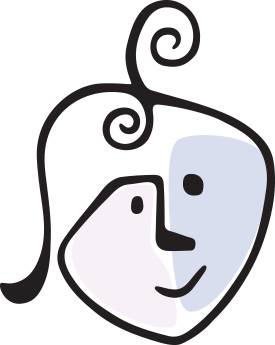 Our Services
Advanced Ultrasound Packages
Doctors trust their patients to Susan Guidi and her staff, as she is uniquely qualified to offer expert diagnosis in all areas of obstetrics and gynecology. From early gender imaging (as early as 14 weeks) to closeup imaging of the baby's facial features, Advanced Ultrasound Services guides parents and their families through each 4D session with unparalleled compassion and understanding.
Advanced Ultrasound Services offers parents-to-be an exclusive glimpse into their baby's development. Our ultrasound packages are a personal and unique way to look back on the first time you laid eyes on your child. Unlike other entertainment ultrasound providers, Advanced Ultrasound Services provides an EXCLUSIVE Family Memory Track, high quality audio narrative of recorded memories that will take you on a tour of your baby's fetal space. And each package comes with an informed prenatal evaluation, leading to better obstetrical management and care!
Digital images sent directly to mobile device
Link to images are HIPPA compliant and can be shared via text
Still snapshots of the baby
A thorough screening of the baby. The information can be sent to your physician.
The exam room is large with several screens to view the baby. You may bring as many people with you as you wish.
Advanced Ultrasound gift certificates are perfect for baby showers!
This session is performed at 27–38 weeks.
The baby has enough fat on the face to look like a newborn. A thorough screening of the baby is done, as well as amniotic fluid evaluation, fetal size, and placenta position. This has been dubbed the "in-utero pediatric exam."
A 30-minute session is performed at 14–25 weeks. The baby's gender can be confirmed by 14 weeks. An "in-utero" pediatric screening exam of the baby will be performed.
A follow-up 30-minute session may be scheduled later in the pregnancy for those patients who have their first exam prior to 27 weeks.
Each and every one of our 3D/4D imaging Keepsake Sessions + Packages come with Advanced Ultrasound Services' SIGNATURE Informed Prenatal Evaluation – invaluable information to share with your physician, for more informed obstetrical management and prenatal care. Ready to book your appointment? See why doctors trust us. Call 813-967-5949 and schedule your baby's 3D/4D expert ultrasound today.
First Trimester Endovaginal Anomaly Exam
A comprehensive screening exam for abnormalities in the developing baby. This exam can be performed between 9 and 14 weeks. The procedure can be done with a 4-D complement.
4-D Imaging of Known Defects
This exam, using HD live, is particularly useful for facial abnormalities such as cleft lip/palate, neural tube (spina bifida)defects, limb abnormalities, and 4-D imaging (vaginally) of the fetal brain.
First Look Sonogram
This exam specializes in a screening, first time look at the reproductive organs of women at any age. This sonogram is particularly useful in women approaching menopause, serving as a baseline sonogram for future reference.
Ovarian Cancer Screen
Performed for women with a higher than average risk for ovarian cancer.
Client Satisfaction
Our Latest Reviews
"Susan is amazing. Highly recommend her. She is very thorough and goes over in detail the anatomy of your baby and how he or she is growing. She answered all my questions and got some wonderful pics of my little one. I will come to her again for future pregnancies!"
"Best Experience I could have ever hoped for! Susan combines her expertise, state of the art equipment and caring bedside manner to create an unforgettable experience. Her knowledge and care is second to none. I cannot recommend this ENOUGH!!! Do yourself a favor and make an appointment ASAP! 🙂 Thank you SO MUCH SUSAN!"
"Susan was wonderful-personable and knowledgeable! I have had quite a few ultrasounds/sonograms during my pregnancy and by far, this was the best experience. Will use her again and would recommend her to anyone!"
Our Articles
Frequently Asked
Questions