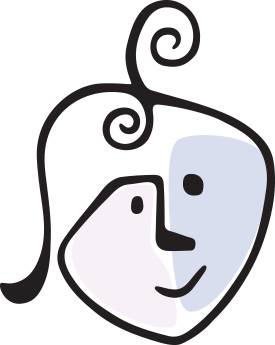 Meet Susan Guidi
Senior member of the American Institute of Ultrasound in Medicine
Susan Guidi, M.S., R.D.M.S., President of Advanced Ultrasound Services, has extensive training and expertise in ultrasound, especially high risk obstetrical and gynecological ultrasound imaging. Susan was one of the first Sonographers to practice 3D/4D ultrasound.
"I am thrilled that as an expert obstetric sonographer, Susan Guidi, has made her services available to expectant mothers like me who just need a little more information and reassurance!" -Maureen J.Maciel, M.D
Ultrasound Excellence
Your family's health is our passion
Advanced Ultrasound Services is a multi-lingual practice offering services in both English and Spanish. Led by expert Sonographer, Susan Guidi, the practice is dedicated to bridging the gap between prenatal "mall" mentality entertainment sonography and medical ultrasound. We provide an excellent approach for parents to "meet" the new baby, while creating a personal and private environment for extended families to share together.
About 3D Obstetrical Imaging
First Trimester Endovaginal Anomaly Exam
3-D Imaging of Known Defects
Our specialists have the highest training and expertise in administering state-of-the-art, three-dimensional ultrasound to produce pictures of the body of exceptional quality.
Using three-dimensional ultrasound — a non-invasive and safe diagnostic way to "see" into the body — parents are able to view amazing details of their child in the womb, and doctors can more clearly screen and diagnose potential problems before the baby is born. Three-dimensional ultrasound also is very important for women in screening their reproductive organs. 4D ultrasound can discover and visualize abnormalities, such as endometrial problems or ovarian cancer, or provide a baseline screening exam for later comparison.
Traditional ultrasound has been in use since the 1950s. It's a diagnostic test that uses sound waves to bounce off surfaces and structures within the body — causing an image to be created and then evaluated by a diagnostician. It is an important tool for assessing fetal health, and most women have at least one ultrasound during pregnancy.
One of the latest and most exciting advances in ultrasound is the introduction of 4-D ultrasound. 4-D ultrasound is performed the same way as traditional ultrasound, with a sensitive wand moved over the surface of the body.
With the addition of special computer software, the resulting image is enhanced and a lifelike rendering is produced.
4-D ultrasound has opened the door of possibilities of diagnosing problems that traditional ultrasound cannot. It's valuable when diagnosing abnormalities of the brain, spina bifida or cleft lip/palate. The images can help expectant parents understand the abnormality and options available for their unborn child.
4-D ultrasound also provides the latest, state-of-the-art images in gynecological screening of the reproductive organs.
Stay in the loop
Subscribe to our free newsletter